Overview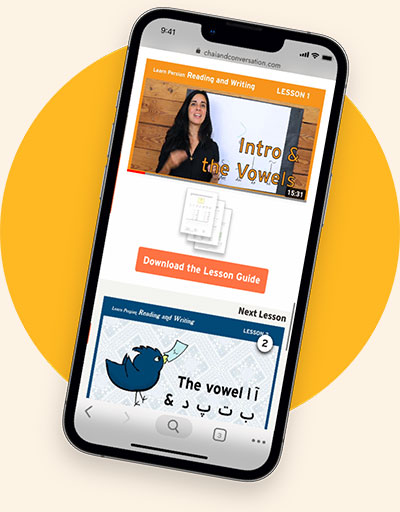 Our program offers a completely unique method of learning to read and write in the Persian language. Over the course of 30 fun and engaging video lessons, Leyla begins by teaching you the vowel system in Persian writing, and then moves on to the individual letters and how to put it all together. The PDF Guides that are included with each lesson provide lots of guidance and practical writing exercises as well.
This course was developed by Leyla's mother, Farzaneh Nouri, over the span of 30 years of teaching the Persian language in Dallas, Texas.
If reading and writing in Persian has seemed intimidating before, we eliminate all that with this course!