Overview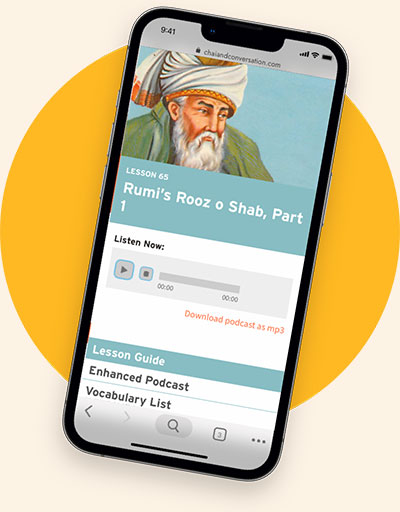 If you know anything about Iranian culture, you know that poetry is held in the utmost esteem- in fact, you can argue that knowing poetry is as important as knowing conversational Persian! For this reason, we created the poetry course, designed to teach you the Persian language through classical and modern Persian poetry.
In the introductory lesson of each poem, Leyla and a guest discuss the poet and the historical context in which the poem was written. They also delve into the symbolism and meaning behind the poem. In subsequent lessons, Leyla covers the specific words and phrases of each poem, and how they can be applied to modern conversational Persian as well.
Please note: No previous knowledge of the Persian language required to take the poetry course- in fact, they're designed to help you take your knowledge of the Persian language to the next level, no matter where you are today!